Carolina Orthopaedic & Neurosurgical Associates
South Carolina's Top Orthopedic Care
Comprehensive Orthopedic Specialists for All of Your Orthopedic Needs
Need an appointment?
Fill out the form below or call our office directly at 864-583-CONA
Visit our Orthopedic Urgent Care in Greenville and Spartanburg for sudden or urgent injuries and pain
Medical Record Request Portal
Access your medical records with our easy-to-use portal here:
Meet Our Awarded Specialists
Excellence in Orthopaedics
Over 50 Years Of Trusted Care
The physicians of Carolina Orthopaedic and Neurosurgical Associates (CONA) offer the most advanced training and experience in orthopaedic surgery, neurosurgery and pain management in the Upstate SC region.
With Spartanburg, SC roots since 1962, our combined practice of orthopaedics and neurosurgery is comprised of expert board-certified physicians treating a range of conditions with the latest in medical technologies.
Our practice offers a synergistic approach for the spine, skeletal system, nervous system and supporting structures, meaning total quality care for your optimal health!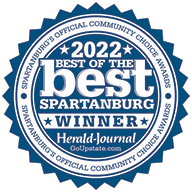 Official Team Physicians of:
Byrnes High School

Dorman High School

Spartanburg High School

Woodruff High School

Limestone College
COVID-19 Update
CONA is taking steps to protect our patients and employees from the coronavirus. If you or a family member have traveled from any of the areas affected by the coronavirus in the past 30 days, have been exposed to anyone affected by the coronavirus, or have a fever please call 864-582-6396 prior to arriving at a CONA health facility. Your appointment may have to be rescheduled. We are sorry for the inconvenience.